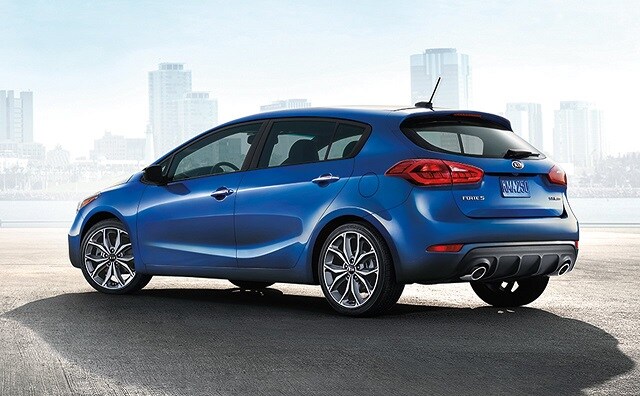 It's Official! West Palm Beach Kia Forte 5 For Sale Near You

The rules have changed. Are you ready to open up more possibilities in your life with a new Kia Forte 5? Come discover how much easier this vehicle will make your life. With more versatility and capability at your convenience, this vehicle is ready to hit the road. Plus, every driver get the opportunity to take advantage of this vehicles incredible fuel economy. Combined with plenty of passenger and cargo room for all of your traveling needs, this car is setting the standard for compact sports vehicles. There's nothing quite like the feeling that you get whenever you drive  a new KIA Forte 5. But don't just take our word for it, come see for yourself. Make your way down to Napleton Northlake Kia Dealership and  schedule your free test drive today. We are located at 3626 Northlake Blvd, Palm Beach Gardens, FL 33403. 
But before we get ahead of ourselves, we think it's important for you to know about all of the amazing rewards and benefits that come with driving this  amazing Kia 5-door vehicle. Give yourself a few seconds to  explore all of the wonderful features and capabilities of this astounding new vehicle. Once your done, come  put it to the test.
Are you ready?  Let's dive in.