Eddie Napleton or Edward Napleton Jr
Eddie Napleton (aka Edward Jr.)  of the Napleton Automotive Group is the great grandson of Edward W. Napleton, original founder of the Ed Napleton Automotive Group. Eddie is a 4th generation automotive  entrepreneur.  Eddie Napleton looks forward to his children becoming 5th generation Napleton entrepreneurs in the automotive business. The Ed Napleton Automotive Group has grown by observing the golden rule … treat the customer as you would want to be treated.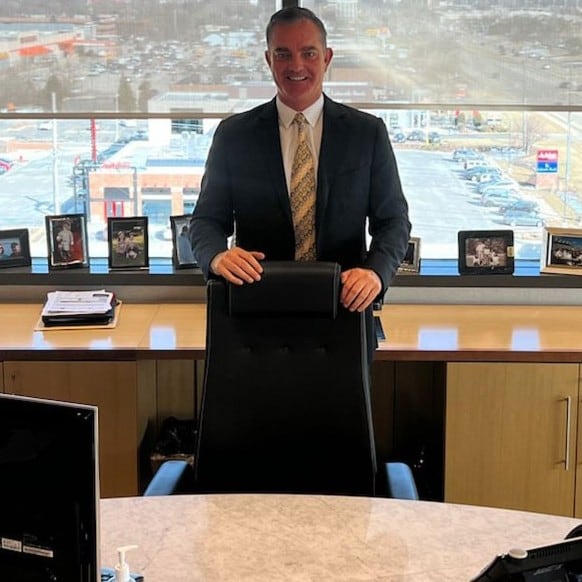 Eddie Napleton | growing up
Eddie Napleton grew up in the automotive business developing a strong work ethic.  He prides himself on his  knowledge of the automotive industry. 
Eddie Napleton | The move from West Palm Beach, to Chicago, IL

Eddie and his wife Jami Napleton  presently live  in  Chicago having moved from  West Palm Beach Florida in July of 2018.   In Florida Edward Jr. was afforded the opportunity to observe the West Palm Beach Florida automotive retail market.  With the company having stores  in Florida and Georgia  this experience afforded him the ability to  observe Ed Napleton's West Palm Beach operations.


Ed Napleton Group & Today's business in Automotive


For Edward Napleton's group, Selling vehicles today is significantly different than selling cars years ago, and Napleton Automotive like every other successful group had to change with the times.  With Covid 19 across America, Edward Napleton Automotive had to adapt and try to give their customers a safer easier shopping experience.  With the knowledge of car sales and how the organization runs, the younger generation of Napleton's worked together to bring in tools to allow our customers to shop online and complete most if not all of their deal online.  While many customers still prefer to come to the dealership for their large purchase, giving them the ability to start their deal online and fill out credit applications, trade in evaluations and payment calculators, saved much time at the dealership.  The Napleton organization also implemented safety measures for both employees and customers alike to ensure the safety of everybody.   There are now many stores you can purchase a vehicle fully online.  If you are the type of customer that prefers shopping in person like many people still do when it comes to a large purchase like a vehicle,  we still have the same great service you are used to in store.