2017 Honda Accord

Engine Performance





Horsepower   



185 HP

Displacement



2356

Combined Fuel MPG   



26

Fuel Capacity (gallons)



17.2







Safety
NHTSA Front Driver Crash Test
(Number of stars)
  






Highlighted Features
Number of Speakers



4

60/40 Split Folding Seats



Not Available

Illuminated Vanity Mirrors



Standard
Driver Airbag


Standard
Passenger Airbag


Standard
Front Side Airbags


Standard
Side Curtain Airbag


Standard
Knee Airbag


Not Available

Cruise Control   



Standard

Satellite Radio   



Not Available
Tire Pressure Indicator


Standard
Traction Control System


Standard
CD Player   


Standard
Hill Assist Control


Standard
Alloy Wheels   



Optional

Manual Air Conditioning



Standard

Warranty





Basic Warranty





Months



36

Miles



36,000

Powertrain Warranty





Months



60

Miles



60,000

2017 Kia Optima

Engine Performance



Horsepower   

185 HP

Displacement

2359

Combined Fuel MPG   

29

Fuel Capacity (gallons)

18.5





Safety
NHTSA Front Driver Crash Test
(Number of stars)
 





Highlighted Features
Number of Speakers   

6

60/40 Split Folding Seats

Standard
Illuminated Vanity Mirrors

Standard
Driver Airbag
Standard
Passenger Airbag
Standard
Front Side Airbags
Standard
Side Curtain Airbag
Standard
Knee Airbag
Standard
Cruise Control   

Standard

Satellite Radio   

Standard

Tire Pressure Indicator
Standard
Traction Control System
Standard
CD Player   

Standard
Hill Assist Control

Standard
Alloy Wheels

Standard

Manual Air Conditioning

Standard
Warranty



Basic Warranty



Months

60

Miles

60,000

Powertrain Warranty



Months

120

Miles

100,000

Looking For A Honda Accord? Try a KIA Optima!
We know you got your eye  the 2017 Honda Accord, but you deserve more.  So, check out the all new award winning 2017 KIA Optima. Whether you're looking for more room, or you're  looking for today's most advanced cutting edge features, the  2017 KIA Optima is the perfect match for you. And, no matter where you stand, the 2017 KIA Optima always looks incredible.
But don't just take our word for it, check out the 2017 KIA Optima vs 2017 Honda Accord comparison review below. Once your done, make your way down to Napleton Northlake KIA Dealership and  experience the 2017 KIA Optima for yourself.
So, let's dive in!
Honda Accord Vs KIA Optima: Performance
What good is a mid-sized family sedan  with great performance, if it doesn't offer an incredible fuel economy? We aren't sure either...
That's why our new 2017 KIA Optima has been optimized to achieve maximum performance without compromising your fuel economy. Plus it comes equipped with a larger fuel tank so you  save more money  at the fuel pump, and spend more time on the road.
On the other hand, if you settle for the 2017 Honda Accord, you will set yourself back with  smaller displacement engine. At the same time, you will also limit your drive-time with a smaller fuel tank capacity, and lower fuel economy.
With this in mind, it might be in your best interest to take advantage of the 2017 KIA Optima.
Honda Accord Vs KIA Optima:Interior

If you're looking for happiness, take a peak inside of the 2017 KIA Optima. One look and you are going  to instantly fall in love. The 2017 KIA Optima comes standard with everything you would expect to find inside of the 2017 Honda Accord, plus more. And, it also offers more room. How can you beat that?
And that's not even the best part.  For just a fraction of what you  would pay to drive the 2017 Honda Accord, you could get all of this, and  more. Can you really afford to pass up this kind of deal?

Honda Accord Vs KIA Optima: Safety And Security Features
When it comes down to safety,  you should consider driving the  award-winning 2017 KIA Optima.   It has been tested and proven that the KIA Optima is safer than the 2017 Honda Accord by the National Highway Traffic Association.
 The KIA Optima  has been recognized with a 5 star rating from the National Highway Traffic Association, while the Honda Accord only received a 4-star rating the from the National Highway Traffic Association.

The KIA Optima has also been recognized as a Top Safety Pick by the Institute of Insurance Highway Safety. 

JD Power has recognized KIA as one of the best quality vehicles in the auto industry.
Honda Accord  Vs KIA Optima Warranty
Finally, it all comes down to the warranty. While both the  KIA Optima and the Honda Accord are highly  committed to protecting your vehicle, make no mistake, the KIA Optima  offers an unbeatable limited time warranty. It comes standard with a:
100,000 mile/120 month  Limited Time Power Train Warranty

60,000 mile/ 60 month Limited Time Basic Manufacturer Warranty
On the other hand the Honda Accord only offers a:
60,000 mile/ 60 month limited time Power Train Warranty

36,000 mile/36 month limited time Basic Manufacturer Warranty

Have You Heard Enough? Ready To Test Drive The 2017 KIA Optima?
Come put the 2017 KIA Optima to the test. Let us show you what the 2017 KIA Optima can do for you.  Visit Napleton Northlake KIA dealership today, and request a free test drive today. We are located at 3626 Northlake Blvd, Palm Beach Gardens, FL 33403.
If you are on the search for Honda Accord vs Kia Optima information, above will help you in the process of finding the right vehicle for you. As you can see in our Optima VS Accord comparison the best vehicle for your money should be quite apparent. We are here to help once you make your decision for your next new vehicle. 
Return to top
Honda Accord Interior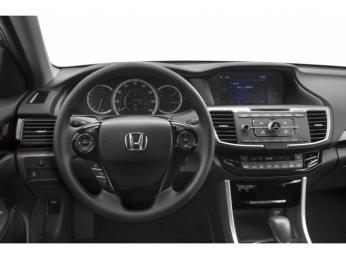 Kia Optima Interior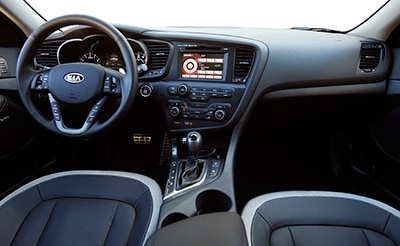 Honda Accord Exterior Photo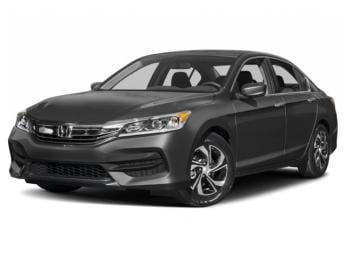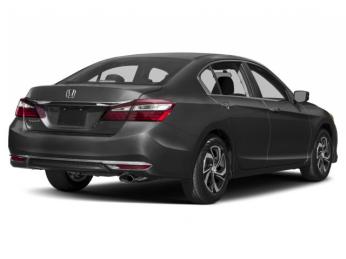 Kia Optima Exterior Photo